A new life in addiction recovery starts now
Evoke Wellness Addiction Treatment at Cohasset
Build a foundation for lasting recovery with the help of our drug and alcohol detox and residential addiction treatment programs.
Our residential addiction treatment program located outside of Boston, Massachusetts is a safe, supportive environment where patients are treated with respect. Our staff of addiction treatment specialists and mental health counselors help foster long-term sobriety for our patients and their individualized treatment needs. 
About Evoke Wellness Treatment Programs at Cohasset
Our addiction treatment and rehab programs promote healing and stability in body, mind, and spirit. We're here to facilitate hope during the early days of recovery from addiction.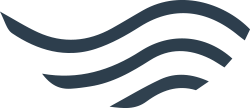 Our Addiction Treatment Programs
Drug and alcohol detox can ease withdrawal symptoms and cravings, while our residential addiction treatment program helps patients work through the underlying causes of addiction.
Intensive Inpatient Treatment Program
Tour Our Massachusetts Treatment Center
Our Treatment Center Admissions Process
Evoke Wellness has streamlined our admissions process to make effective addiction treatment more accessible than ever. Our addiction treatment experts will review your individual needs and work with you on a plan for your success.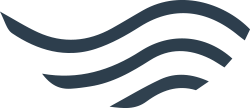 See What People Are Saying
Contact Evoke Wellness for Addiction Treatment Help Today, Tonight, or Whenever You're in Need
Receive 24/7 text support any time you need it. There's no obligation to enter treatment, and you can opt out at any time.
Sign up for text support to receive:
Recovery from addiction is within your grasp
Evoke Wellness at Cohasset
Effective and compassionate addiction treatment and therapies can give you a new path forward, and we'll be with you every step of the way.
Complete our convenient online form to connect with an Evoke Wellness addiction treatment specialist.